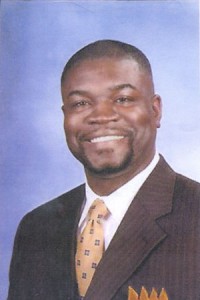 Lorenzo Williams will be installed March 24, at 3 p.m., as the new Pastor at Science Hill Baptist Church. He has been married to Geraldine K. Williams for 30 years. They have six adult children and five grandchildren.
Rev. Williams is an artist at heart and a minister of the gospel for more than 25 years. He has been a professional artist for 25 years, but he is no stranger to the gospel.
He was a high school dropout for ten years and a self-taught artist until he received his Bachelors Degree of Art in Interdisciplinary Studies from the University of South Carolina in Aiken in 1996. In 1999 he received his Masters Degree of Art in Teaching At Lander University in Greenwood.
He has done a variety of solo exhibits throughout the South and has won numerous local and statewide awards.
He was elected Teacher of the Year at Butler High School in Augusta, Ga. 2003-2004. He served as executive director at Jersey Norman School of the Arts in Augusta for 2004-2006. In 2007-2008 he was the Star Teacher at Butler High. Rev. Williams has fulfilled one of his dreams to illustrate children's books with Dr. Dorsey, the author of My Hero My Dad the Nurse. He continues to teach visual arts at Butler High School. He says, "My goal is to inspire, motivate and encourage others to live their dreams to the fullest."
Rev. Williams is also a scholar of Christian education and is seeking a Bachelor's Degree in Theology. He is a member of the Ridge Hill Education Association.
Pastor Williams was born again at the young age of 21. It was a great experience. He says, "I was baptized in the name of Jesus Christ for the remission of sin. It was not long after that I received the Holy Spirit; this is the spirit that the prophet Joel preached about in the last days. God would pour out his spirit, the Spirit of God to bless his sons and daughters. My calling to pastoral-ship is to teach, feed and lead the people of God. Also to help them to know their purpose and understand his will for their life.
"My perspective of ministry is to see the vision for the church, teach it and make it plain, so that others will understand. Our goal together is to bring forth much fruit and be witnesses of Christ to God be Glory. Amen."