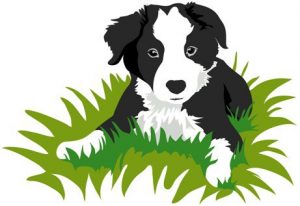 Last Week:  Bill was running out of ideas for his poem about black and white things that could go flashing past his door.  If you are in grades 3-5 you can help Bill by entering YOUR ideas in the Black & White Piper Tales™ Contest and win a prize!.
Fill out the form below and send your ideas of black and white animals and things that move (dominoes don't count!) to Miss Penny.
The 3-5 grade student with the most correct black and white ideas will win a black and white Puppy-Bank filled with a quarter for each correct idea and have their picture in the newspaper!  Hurry!  The contest ends this Saturday, March 9th.  The winner will be announced in next week's paper on March 13th.
The Black & White Piper Tales™ Contest
Name: ________________________________________          
Address: (street) _____________________  (town)__________________  (zip code) _______
Email: ________________________________  Phone: __________________
Print your black and white ideas here:
Mail your completed form to:
Miss Penny
P.O. Box 74
Trenton, SC  29847
Or copy the form and E-mail your ideas to:  Penny@MissPennysPlace.com
And please "like" Piper Tales on Facebook