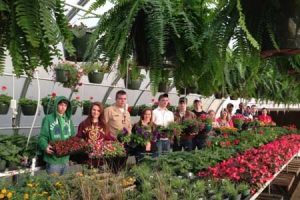 Mixed Hanging Baskets & Pots, Bedding Plants, Ferns, Geraniums, Marigolds, Periwinkle (Vinca), Gerbera Daisies, Lantana, Verbena, Ivy, Impatiens, Purslane, Cockscomb, Petunias and lots more!
FFA's students will be available to help you select spring plants.
School Days 8:00 AM – 3:00 PM
Open Good Friday 8:00 AM – 12:00 PM
Greenhouse behind the Strom Thurmond High School football field.
submitted