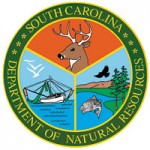 South Carolina's turkey season is almost here.
South Carolina Department of Natural Resources representatives will be at Turkey Shoppe on Main Friday, March 29 from 4-6 p.m. to answer questions about changes in S.C. hunting and fishing regulations. The public is invited for this informative Q&A session.
DATE
March 29, 2013
TIME
4-6 p.m.
Turkey Shoppe on Main
203 Main Street, Edgefield, S.C.