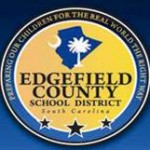 Applications for the Thurmond Statesmen Institute (TSI), an honors magnet program at Strom Thurmond High School, are now available on the Edgefield County School District website at www.edgefieldcountyschools.org.
Completed applications should be scanned and emailed to bdjackson@edgefield.k12.sc.us  or hand delivered to Denise Jackson at STHS by 3:15 on April 30, 2013, in order to be considered.  Applications will be processed and interview letters mailed out the first week in May.
 Students who complete the rigorous honors and college credit curriculum with a 3.5 GPA will receive a specialized diploma that will open doors to the next level of attainment.
The 2012 TSI Student of the Year, Megan Rudd, is now working for the U.S. Attorney's office in Columbia, as is Corey Neal, 2011 graduate.  Neal is also University Advancement Videographer for the University of South Carolina-Aiken and serves on the University's Judicial Board.An upcoming 2013 graduate, Kaitlyn Pugh, has already received a $30,000 per year scholarship from Furman University.
Submitted