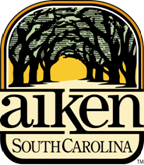 AIKEN, S.C. – The City of Aiken's Historic Tour program will extend its normal Saturday morning tours for Masters Week.  Two additional tours are planned for Wednesday, April 10th and Friday, April 12th from 10 a.m. – noon.  The regular Saturday morning tour on April 13th will also still be held.
This two hour historic tour offers visitors and locals a chance to explore Aiken's wonderful historic charm while also showing them the many modern day developments.  Certified tour guides, contracted by the City of Aiken, offer visitors stories that are unique to Aiken.
The cost for the tour is $15 per person and reserving a seat in advance is encouraged.  Many of the tours will sell out prior to the date of the tour.  To reserve a seat, please call (803) 293-7846 or (803) 642-7631.
Elizabeth Harm, Tourism Supervisor for the City of Aiken, encourages everyone to take this tour.  "This is a great opportunity for everyone to explore and learn so much more about Aiken.  Every time I am fortunate enough to take the tour I learn something new about our beautiful city."  Harm added, "And, best of all, it's a lot of fun!"
The Aiken Visitors Center will also extend its hours during Masters Week.  The hours of operation will be Monday – Friday from 9:30 a.m. – 6 p.m. and Saturday from 9 a.m. – 5 p.m.  Dedicated volunteers will greet the public with plenty of information for getting around Aiken along with small giveaways and even some entertainment!  Be sure to take this opportunity to explore the Aiken Visitors Center and Train Museum during these extended hours.
For more information on the Visitors Center, Historic Tours or exploring Aiken please call (803) 293-7846 or visit www.AikenIs.com.  You can also find information on visiting Aiken on Facebook at AikenIs.