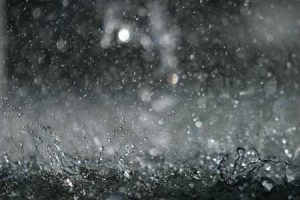 COLUMBIA, S.C. – The drought is officially over for all South Carolina counties according to the S.C. Drought Response Committee. The committee via a conference call meeting on April 24th downgraded the drought from moderate to no drought for 22 counties and from incipient to no drought for the remaining counties.
Chris Bickley, Executive Director, Lowcountry Council of Governments and representative from the West Drought Management Area stressed, "The Committee usually avoids downgrading the drought two levels, but in today's decision there was consistent and overwhelming support from all the drought indicators combined with a high probability for above normal precipitation in the upcoming weeks."
According to Hope Mizzell, SC State Climatologist, "Most stations across the state reported 100% to 225% of normal rainfall over the past 60 days (see table). The most important factor ending the drought, however, has been the State's adequate rainfall for an extended 5-month period, which coincided with the hydrologic recharge season."
SC 60-Day Observed Rainfall Summary Ending April 24, 2013 Station – Observed Rainfall – % of Normal
Allendale 2 NW – 13.25 – 181
Anderson – 9.71 – 106
Andrews – 9.04 – 134
Brookgreen Gardens – 11.69 – 158
Charleston 6.8 W* – 15.37 – 225
Cheraw – 6.57 – 88
Columbia Metro AP – 8.22 – 105
Darlington – 7.83 – 105
Edisto Island – 11.54 – 171
Orangeburg 2 – 8.19 – 116
Saluda – 8.89 – 106
Sumter – 8.14 – 109
Varnville 6.7 SW* – 14.85 – 200
Walhalla 1.5 NW* – 14 – 130
Walterboro 1 SW – 12.83 – 171
Winnsboro – 7.02 – 88
*Stations from Community Collaborative Rain, Hail and Snow Network
Joe Gellici, State Hydrologist, reported that normal to above-normal rainfall during the crucial recharge season has greatly improved streamflow conditions statewide. In December 2012, 12 out of 17 monitored streams were in severe or extreme drought. Only one stream at this time is in drought according to the Drought Regulations criteria and that is North Fork Edisto which is in incipient drought.
Reports from agriculture were positive with USDA – Farm Service Agency reporting only 2% of the State with inadequate soil moisture to start the growing season. The presentation from SC Forestry Commission was also encouraging with reports of below average fire activity during April and no drought-related fire control issues.
Drought Response Committee Chairman Ken Rentiers said, "The last time the state was drought-free was June 2010 with only 10 total drought free months going back to July 2006. Drought episodes since the late 1990s have highlighted the importance of South Carolina's coordinated state and local drought response. The time and effort of each Drought Response Committee member has been vital to the process and greatly appreciated. After enduring these multi-year droughts we have learned to be vigilant and we will continue to monitor the situation closely.