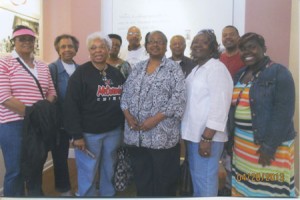 Some members of the Willington African American Center Committee of  McCormick, S.C., visited the Biddle Hall Museum on the historical Bettis Academy Campus in Trenton.
One of the year's field trips that the committee took, included Edgefield County to visit Dave's Pottery, Edgefield Visitors' Center and Biddle Hall Museum at Bettis Academy.
Anyone interested in more about Biddle Hall Museum may contact Willa Lanham by dialing (803) 649-7709.
The museum is opened on Friday 12-4 and Saturdays 10-2 or by appointment.