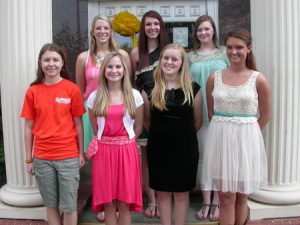 The Edgefield Legion Auxiliary is pleased to again send seven young women from high schools in the county to Palmetto Girls State.
Girls State is a week long leadership event that helps young women, going into their senior year in high school, learn about South Carolina government from the governor's office to city council. Girls State will be held at Presbyterian College.
We would like to thank those businesses and community groups who helped sponsor these remarkable young women.