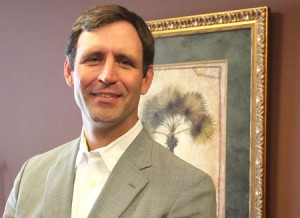 Commencement exercises will begin at 3 p.m. for industrial and engineering technology, agriculture, health science, and nursing graduates. A 7 p.m. ceremony will be held for business, public service, computer technology, administrative office technology and the Associate in Arts and Associate in Science graduates. Both commencement exercises will be held in the James Medford Family Event Center at Piedmont Technical College in Greenwood.
Due to limited seating, tickets will be required for all guests attending the graduation ceremony. Each ticketholder, including children, will be entitled to one seat.
The principal speaker for the event will be Michael Nix, Chief Operating Officer, Chief Financial Officer and Managing Director at Greenwood Capital Associates and Chairman of the Board for the Greenwood Chamber of Commerce.
Nix earned his bachelor's degree in business administration from The Citadel in 1995 and his Chartered Financial Analyst (CFA) certification in 2002. He serves as the Self Regional Healthcare Foundation Board Chairman and is active on several boards, including the Greenwood Partnership Alliance, the Lander University Business Advisory Council and the Greenwood Kiwanis Club. Nix is also a member of several state boards including Leadership South Carolina, Jobs-Economic Development Authority (JEDA) and Business Carolina Inc.
A special feature of commencement exercises will be recognition of top graduates from Abbeville, Edgefield, Greenwood, Laurens, McCormick, Newberry and Saluda Counties.