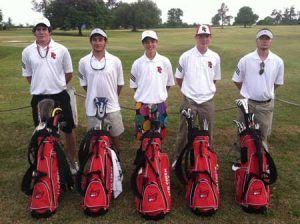 Fox Creek High School's golf team took second in the Region IV Class A Golf Championship. The event took place at Williston Elko High School's home course in Barnwell County. Senior Blase Mancine scored a season low 79, the third lowest score of the match, to earn All-Region status. There were two other scores in the 70's which were both posted by Williston golfers. Senior John Melton shot a 73 and eighth grader Tucker Neville posted a 75 on their way to being named region champs.
"It was a great match. We were anxiously watching as each score posted. Ultimately two strokes separated us from 2nd and 3rd place. I couldn't be more proud of our team," commented Fox Creek Coach Josh Trahan.
Other teams participating in the match were Ridge Spring Monetta High School and North High School.
Fox Creek will compete in the state tournament which takes place in Bluffton, SC May 6th and 7th.