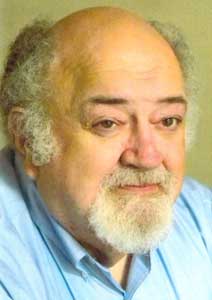 COLUMBIA, S.C. –  The funeral service for Barry Roger Sharrock will be held at 10:30 a.m. Thursday, June 20, 2013, at Saint Mary's Episcopal Church, 170 St. Andrews Road, Columbia, SC 29210, where Barry was a member of the Vestry and the Choir. A memorial service will be held at 4:00 p.m. the same day at First Baptist Church, Edgefield, S.C. Visitations with family will be held immediately after each service in the sanctuary. Dunbar Funeral Home, Devine Street Chapel, is assisting the family.
Born in Chattanooga, TN to William Roger Sharrock and Ruth Youngblood Sharrock, Barry was the first of five children.  His brothers, David and Mark, predeceased him, as did his nephew, Buchanan Marshall.
Barry was graduated from Ragsdale High School in Jamestown, N.C.  He earned a Bachelor of Music Education degree from University of North Carolina, Greensboro.  He loved learning and kept collecting degrees, including Master of Church Music, The Southern Baptist Theological Seminary, Louisville, KY, Master of Music in Vocal Performance, Florida State University, Tallahassee, FL and Master of Music in Opera Theater and Doctor of Philosophy in Music Education, University of South Carolina, Columbia, SC.  One of his favorite educational experiences was studying and performing opera at La Musica Lirica in Novafeltria, Italy.
A born singer, Barry was a teacher, minister of music, performer, mentor, and gentle soul who always looked for the best in others. His faith was deep and wide.
Surviving are his son, Andrew; mother, Ruth; sister, Susan Sharrock Marshall and her husband, David; sister, Renee Sharrock; niece, Blue Laurel Blanchard and her husband, JW Blanchard; grandnephew, Denman Blanchard; grandniece, Rena Blanchard and a host of loving friends.
Anyone wishing to make a memorial gift is invited to send it to the Choir at Saint Mary's Episcopal Church, attention: Frank Ballard, 170 St. Andrews Road, Columbia, SC 29210 or the Opera Program at USC, attention: Ellen Schlaefer, 813 Assembly Street, Columbia, SC 29208.
Please sign the online guestbook at www.dunbarfunerals.com.