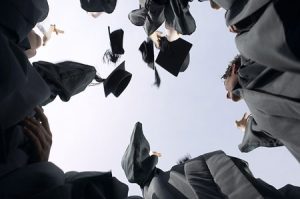 Edgefield County School District announced Monday, June 3, that the public will be able to view the graduation exercises for the class of 2013 live on the computer, at home.
Graduation is scheduled for Friday, June 7, beginning at 7:00 p.m.  For those not able to attend in person, the district has taken steps that will allow you to see the ceremonies in the privacy of your own home.
Superintendent Greg Anderson indicated that the school district tried this on an experimental basis last year, but did not advertiser it because the district wanted to make sure it was capable of providing this service.
Anderson commented, "We recognize that it might be impossible for some to attend gradation because they live so far away or because their health may prevent them from attending.  Accordingly, it is important to us that we do everything we possibly can to help these people see their loved ones graduate.  Streaming the ceremonies live online will allow the public to participate in this exciting event."
To prepare to view the ceremonies, the picture of the 2013 Graduate Cap will appear on the district Web site at 5:00 p.m., June 7.  The ceremonies will begin at 7:00 p.m.  Please follow these simple steps!
1)   www.edgefieldcountyschools.org
2)   Click on the picture of the 2013 Graduate Cap
3)   Click "OK" (media player icon)