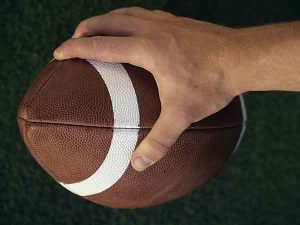 – By Jack Reece –
The Edgefield County School District has released its fall sports schedule for Strom Thurmond High School. Regular season for the varsity Rebels starts this Friday as the Rebels host the Bull Dogs of Silver Bluff in the newly renovated football stadium at Strom Thurmond High School. Game time for this and all other regular season games is 7:30.
Rebel fans will see for the first time the new renovations that have taken place since the last time a football game was played at Strom Thurmond. These renovations include a new scoreboard, field house, press box, concession stands, restrooms and new home stands. Seating capacity has been increased by approximately 750. All seating areas are now handicapped accessible and have been renovated to prevent a small child from falling through the bleachers.
The school district is taking steps for the first game to help the evening be a night to remember. In addition to seeing these facilities first hand, those in attendance will also see approximately 1,000 balloons launched into the air as the Rebels run onto the field prior to the game. It is believed that this will be the most balloons ever launched at a high school football game in the state of South Carolina.
The fans are also in store for a special treat as well know talk show host Phil Kornblut will broadcast a portion of his show from the new press box prior to the game. The official name of the show that Kornblut hosts is Sports Talk from the South Carolina Radio Network and made be heard locally on WKSX which as everyone knows is the official "voice of the Rebels".
Upon conclusion of his show, Kornblut will then join the team Steve Smith, Andy Livingston and Billy Keesley to provide the color commentary before the game as it is broadcasted on WKSX.
The school district is grateful for the efforts of Frank Davis and the rest of the crew at WKSX for getting this well-known celebrity to make an appearance at the football stadium for the first game to be played in the facility.
Go Rebels.
—
Football schedules for all area high schools can be found on our Sports Page.