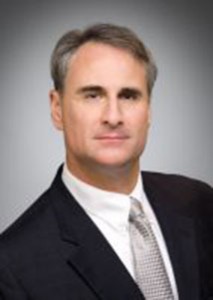 COLUMBIA, SC – August 7, 2013 – McNair attorney Ned Nicholson has been chosen to serve as Chair-Elect for the South Carolina State Museum Foundation Board.  Nicholson will serve a two-year term which began in July.

"The South Carolina State Museum has long embodied our state's commitment to education and its devotion to enriching the lives of those who visit," said Nicholson.  "I am honored to have the opportunity to help support the Foundation's mission."
Nicholson is a shareholder in the Columbia office's Litigation Unit.  His area of practice includes general commercial litigation and arbitration, business disputes, insurance coverage disputes and construction law.  He has extensive lead counsel experience in multi-million dollar cases in both state and federal trial and appellate courts throughout the country. He has also participated in hundreds of mediations for clients seeking settlement of claims out of court.  

Throughout his career, Nicholson has been deeply involved in leadership positions at the state and local levels.  In addition to serving on the Museum Foundation Board, he is a past president of the Palmetto Trust for Historic Preservation, past president of the Rotary Club of Five Points, former chair of the Lawyer/Physician Relations Committee of the South Carolina Bar Association and a graduate of Leadership Columbia.  Prior to being named Chair-Elect, Nicholson served on the Museum Foundation Board's Executive Committee as secretary and chair of its Advocacy-Awareness Committee.
Nicholson is the son of Katherine Wells Nicholson and the late Dr. Ned Nicholson of Edgefield.