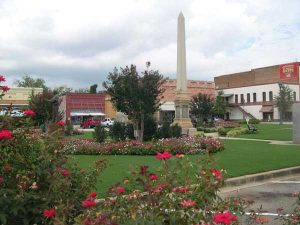 It's only three and a half  weeks until Edgefield's  12th annual Heritage Jubilee which will be held downtown on September 28.
Some of the events are tours at the Discovery Center by Whitney Ellis at 11, 1 and 3, free tours at the National Wild Turkey Federation and shuttle rides; and a performance by Miles D. Mealing, a native of the County who has won a 2013 Rhythm of Gospel Award. Rick Wade will be impersonating Elvis Presley. James Gardner will be playing his saxophone.  Brooker Strom will be singing as well as other local talent.
Local crafters need to get their forms in no later than Sept. 16. Plants and flowers will be accepted in a separate area. Churches that want to sell baked goods should contact Wanda or Sonny Seawright at 637-1800 or 637-6687. T-shirts are on sale at Seawright Cleaners. Volunteers are greatly needed for the day. Contact the Seawrights if you can help in any way.