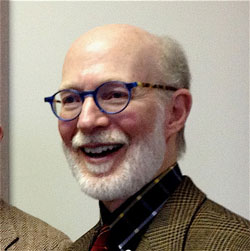 Leonard Todd, author of the award-winning book, Carolina Clay, set in Edgefield, has again turned to our community and its people for inspiration. This time, he has given us a work for the theater—complete with eight original songs. It's called "Sunny Day." Aptly described by the producers as "A Shining New Musical," it opens on October 18 at the William Miller Bouknight Theater in the Discovery Center on Main Street.
This world premiere is a production of the Edgefield County Theatre Company.
Tickets go on sale Tuesday, Sept. 17. Call the box office at 803.637.3833 to reserve seats early, for they are expected to go fast. Performances will be presented during the last two weekends in October. (Todd has set his story in October of 1963. By chance, the theater scheduled it to run in October of 2013, exactly 50 years after the events he portrays!)
Sunny Day takes place during a single night in a bus station located midway along the East Coast. It is just after the Freedom Riders have come through the South and just before the United States has become fully involved in Vietnam. Five travelers, waiting for departure, encounter one another. Though the characters are fictional, their lives are affected by very real events. The travelers are watched over by a Ticket Master, who has seen nights like this many times before.
One thing ties the disparate characters together: Edgefield County. One of them, a young woman, is leaving Edgefield in hopes of becoming an actress on Broadway. Another, a young man, is coming home to Edgefield from Vietnam. A heartbroken husband is leaving his marriage in search of peace in Edgefield, the town he grew up in. The songs Todd has written express each character's dilemma: A Kid in Edgefield is one; I'm Going to Broadway is another.
Todd has taken as his model the musicals of Rogers and Hammerstein, which he has loved since he was four years old. It was then that his parents took him to the original Broadway production of Oklahoma! During his early years in Greenville, S. C., he continued his theatrical education at the Greenville Little Theater, where he saw performances by Joanne Woodward, who was then studying at Greenville High School. As a student at Yale, he often sat in the balcony of New Haven's Schubert Theater, which was a major stop on the theatrical circuit, a testing ground for plays being prepared for Broadway. There, he saw stars such as Tallulah Bankhead, Vivien Leigh, Alfred Lunt and Lynn Fontaine. He remembers with special pleasure seeing Mary Martin in The Sound of Music.
Though one might expect that Todd would become a musician or a playwright after college, he instead entered the Yale School of Architecture, where he studied under the influential architect, Paul Rudolph. After Yale, he was awarded a Fulbright Scholarship for two years of independent study in Paris. He then returned to the United States, to Hilton Head Island, where, as Design Director for Sea Pines Plantation, he designed the now famous harbor at Harbor Town.
Todd had begun to write in Paris—his impressions of the city, his short biographies of the historical figures that were the subject of his Fulbright project—and he continued to write at Hilton Head. His excitement over the creative possibilities of this medium led him to move to New York City to become a fiction writer.
There, he published two young-adult novels, The Best Kept Secret of the War (Alfred A. Knopf) and Squaring Off (Viking/Penguin), both of which were optioned for films. A screenplay, Honkeytonk, was also put under option. His best known work, Carolina Clay: The Life and Legend of the Slave Potter, Dave (W. W. Norton), was a finalist for the Marfield Prize: The National Award for Arts Writing, and it won the South Carolina Center for the Book Award for Writing. It was during his research for Carolina Clay that he and his wife, poet Laurel Blossom, moved from New York to Edgefield.
It took many years for Leonard Todd to get around to writing his first full-length work for the theater. Sunny Day is that work. Edgefield has the great privilege of hosting its premiere in October. Don't miss it!
Sunny Day is directed by Bradley Watts. Assistant Director: Kelly Harris; Music Director: Jennifer Wingate; Choreographer: Bill Kassay; Set Designer: Lynn Rearden; Set Builder: John Gerrard; Costume Designer: Beth Worth; Playbill/Posters: Linda Ely; Music Recordings: Strawberry Skys Recording Studio.
Cast
Sam Crouch, Whitney McDonald, Christian Newsome, Caroline Bland, Bill Kassay, Michele Cummings
—
Have something to say? Please leave your comments below.