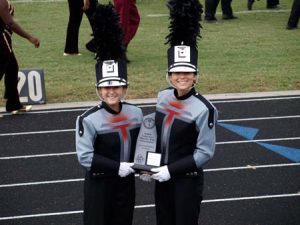 The Strom Thurmond Rebel Regiment competed in the SCBDA 2A Lower State Prelims Saturday at West Ashley High School in Charleston SC. The Rebel Regiment was named the SCBDA Lower State 2A Runner Up with Swansea being named the Champion. The two bands were separated by .15.
The Rebel Regiment will compete in the SCBDA 2A State Finals this Saturday at Spring Valley High School. Performance time is 9:00pm.
The Rebel Regiment wishes to thank it's many community supporters, the Edgefield County School District Administration, the Edgefield County School Board and the administration of Strom Thurmond High School for their support in making it possible to have a State Championship level Band Program.
Let's all come out and support the Rebel Regiment as they defend their State Championship title.
The band wesite showcasing the band is: www.sthsrebelregiment.org
—
Have something to say? Please leave your comments below.