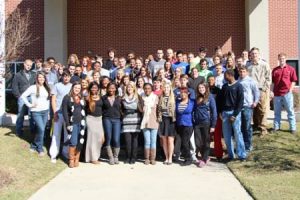 Fox Creek High School seniors have an honor that very few other seniors across the state can share.  They have attended an "EXCELLENT" rated high school throughout their high school career.
With the statewide release of the school report cards, Fox Creek High School has claimed another EXCELLENT rating, making it four straight years of claiming top honors in academic excellence.  The school report cards grade schools on academic performance in standardized testing, graduation rates, and quality of instruction provided at high schools.
Fox Creek is the only school within a forty-mile radius to achieve an EXCELLENT rating for four straight years. "We are very proud of what our students continue to accomplish.  It really is a testament to the hard word work and quality instruction that our teaching staff provides day in and day out to our students" says Josh Trahan, interim principal at Fox Creek High School.