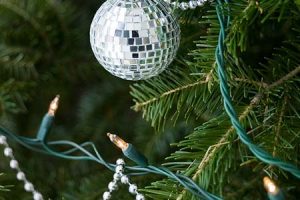 The Johnston Development Corporation will continue the tradition of opening the Christmas season with the tree lighting ceremony on Monday, December 2 at 6pm in the municipal parking lot.
Christmas music will be in the air as students from Johnston Elementary School, as well as other members of the community, will sing and students selected for their outstanding school performance will light the Town's Christmas tree.  The Christmas story will be read and the traditional sing-a-long will take place.  Maybe even Santa will appear!
Start your Christmas season with this celebration and remember to shop at home this year!