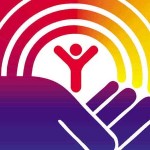 The United Way of Edgefield County awarded a $500 check to Douglas Elementary School, which won this year's United Way School Challenge.
The $500 award can be used by the school to benefit students in any way the school deems appropriate. The United Way of Edgefield County provides this grant as an incentive to local schools to raise money for the local United Way campaign, and Douglas Elementary School led the way with the most per capita giving.
In the past 7 years, schools in the Edgefield County School District have raised more than $14,000 for the United Way of Edgefield County.
To contribute to the local United Way, please mail your donation to P.O. Box 72, Edgefield, SC, 29824. The deadline is December 1 for this year's fund-raising drive. For more information, contact Campaign Chairman Dean Campbell, 275-3635.