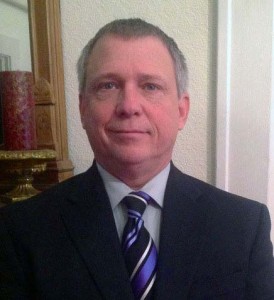 Arthur Northrop, a familiar face in the School District of Edgefield County is the new director of the Strom Thurmond Career and Technology Center. Northrop has served the district as the assistant principal of W. E. Parker Elementary, director of the district's Intervention Program and most recently as an eighth grade social studies teacher at JET Middle School. When questioned about the transition back to administration Northrop explained, "Going from the classroom to administration back to the classroom and then back into administration will help me be a better administrator. Classroom teachers are some of the hardest working people I know and I want to support them with their tasks."
After being asked about his plans for the Career and Technology Center Northrop said "I want to help students prepare for their futures. The workplace in America and in our region is changing. We have to make sure we are getting these kids ready to continue their education or to enter the workplace." Northrop began his career as a Marketing Education teacher in Alabama his home state when career education was referred to as vocational education. "Coming full circle in my career is a neat thing" he noted.
Northrop hopes to work with the community to develop opportunities for the students who attend the Career and Technology Center. Preparing graduates who are equipped to work in agriculture, the medical field, business and industry is the mission of the career center. "I hope to work with local business leaders and parents in the determining the direction we take over the next few years" explained Northrop.
Over seven hundred students at Strom Thurmond High School take at least one course at the Career and Technology Center. Northrop explained that many parents are afraid that if their child gets some type of certification or training in high school they are limiting their options in life. "In reality they are setting themselves up to have an income as they continue their education or advance in their careers" Northrop reassured.
Arthur Northrop can be reached at the Strom Thurmond Career and Technology Center at (803) 275-1767 or at anorthrop@edgefield.k12.sc.us.