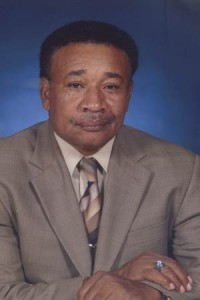 A second candidate is making his public announcement of running for the District 1 County Council Seat now held by Norman Dorn. Also running is Albert Talbert. This most recent candidate is Joe Quarles who resides on Hwy. 378 East in Edgefield County.
Quarles was born and raised in Edgefield County and his parents are Mrs. Eddie Lou Quarles of Columbia Rd., Edgefield, and the late Emmett Quarles. Joe notes in the personal information about himself: "I am one of 16 sisters and brothers. I have been married for 41 years to the former Linda Bell of McCormick."
Quarles attended W. E. Parker and graduated from the WEP High School in 1970. His employment includes 33 years at Greenwood Mills plants; he was in maintenance for a number of years until his promotion to Supervisor.  He is now self employed and his business is Quarles Trucking.
Joe Quarles's church life is at Springfield Baptist Church where Rev. C. Moses Myers is pastor.  Joe serves as Deacon, Superintendent of the Sunday school, oversees the Youth Ministry, he is over transportation and one of the members over the Church Building Committee.  He is president of the Northside Democratic Party.
Along the way, Quarles has had ownership in several businesses: Quarles Wrecker Service, part owner of J&R Auto Sales, L&J Boutique, L&J Corner N-take and Out Foods, and part owner of Wings and Things Restaurant.
In expressing his interest in the needs of District 1, Joe Quarles stated: "If elected I will address the issue of running water lines into District 1 to the households that do not have water lines." He notes that because many households in District 1 have bad well water, he considers this one of the important issues on his agenda.
He also stated: "I will work hard with the other County Council members to do great things for all the Districts."
In his closing statements, Joe said that he is running to make a difference, "and to make a difference in every household in District 1."