Grand Marshals: Ice Storm Workers
This coming weekend, the Johnston, SC, Peach Blossom Festival will showcase great entertainment, arts and crafts, food concessions, a parade, rides for children, and a family-oriented street dance.
The parade Grand Marshals this year are the local ice storm workers. These heroes helped many citizens who had power outages, and blocked roads and driveways. The worst storm in decades in this area brought out the best of our disaster workers, who sacrificed sleep and personal needs to reach out to assist others and help return life in Edgefield County back to normal as quickly as possible.
This year's Robert H. Herlong Scholarship Award winner is Reanna Prince of Edgefield. The Scholarship is given to a local high school senior by the Johnston Development Corporation Board each year. It is based on academic achievement and outstanding community service while in high school.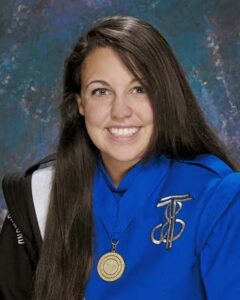 Miss Prince, a Strom Thurmond High School Senior, is in the Beta Club, has tutored students and worked with the less fortunate and those in nursing homes through a variety of projects. She has also served on the Relay for Life Team, has been involved with Salkehatchie Summer Service for 4 years helping repair homes. She has also volunteered at the Jimmy Shay Memorial Fishing Tournament, many church activities and multiple band fundraisers, as well as serving as a volunteer Northside Firefighter.
The Johnston Peach Blossom Festival Corporate Sponsors are Edgefield County Hospital, First Citizens Bank, IGA, J.W. Yonce and Sons, NAPA, Northland, SCE&G, and SRP Federal Credit Union.
The Festival kicks off on Friday night, May 2, with a street dance in the municipal parking lot in downtown Johnston, designed especially for families, is free and will be held from 8-11 p.m. Steele Justice, a popular local band, will provide the entertainment.
The Johnston Peach Blossom Festival Dance Sponsors are Titan Farms and Dr. Hugh Morgan Family Practice.
The Festival continues at 9 a.m. Saturday, and the free entertainment begins at 10 a.m. and continues until 4 p.m. The parade is held at 10:30 a.m. All events are held in downtown Johnston on Calhoun Street.
The popular Festival is now in its 31st year.
Last year, thousands of patrons descended on Johnston to enjoy the day set aside to honor the peach industry, which has been so important in the development of the area. Each year, the Town goes all out with the Festival to remind citizens about the peach industry and to open its arms to visitors.
For more information on the Festival, please contact Debra Aston, (803) 275-2345.
The Johnston Development Corporation, a non-profit volunteer organization, sponsors the Festival. The Corporation works to aid the community in areas such as economic development, education, recreation, historic preservation, tourism, scientific and cultural opportunities, and continued promotion of Johnston.
To learn more about the Festival or the Johnston Development Corporation, visit the website at http://www.johnstondevelopmentcorp.org/.