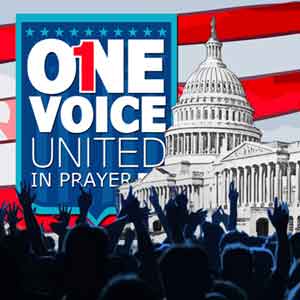 When you listen to the news do you ever wonder how you, as just one person in this world can ever really make a difference?  The problems seem so big and your voice seems so small… Well take heart!  On Thursday May 1st  , our National Day of Prayer, you  have the opportunity to let your voice join with millions of other Americans as the people of Edgefield County gather as:
One Voice United in Prayer
JET Middle School
7:00 – 8:00 PM
Area pastors will be leading prayers for Our Government and its Leaders, the Church, the Military, the Families of America, Education, the Media, Business and the Economy.  Come and let your voice be heard!  Come pray for America.
For more information log onto:  http://nationaldayofprayer.org/