Opinion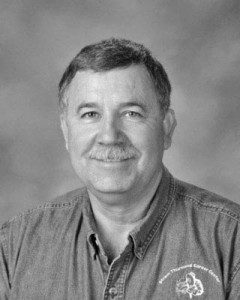 – By Bill Cheatham –
Our society would not function without welding. Everything from automobiles, rockets, aircraft, skyscrapers, bridges and highways require welding as well as oil and gas pipelines, wind turbines and solar panels. The tasks welders can perform have increased significantly with the development of new technologies. Successful welders today operate robots and other automated systems, powerful lasers, electron beams and sometimes explosives to bond metals. Approximately 20% of welding is automated at this time which requires welders to have computer skills.
There are more than 80 welding processes. The Welding Technology Program at the Strom Thurmond Career and Technology Center (STCTC) lays the foundation students need to enter directly into the industry or continue their education at a technical college. There is a wide variety of welding jobs ranging from construction to manufacturing to shipbuilding. A major common characteristic of all these fields is the median salaries for different industries that range from high $40s to mid $80s. A college graduate with a welding engineering degree will fetch a starting salary in the mid $50s.
A great place to start this stable and well-paying career path is in the Welding Technology Program at STCTC taught by Bill Cheatham. Mr. Cheatham uses a project instructional process to teach his students. Students gain practical hands-on experience as they manufacture items commissioned by community members. Welding students at STCTC join the American Welding Society (AWS). The AWS provides the opportunity for students to compete and hone their skills. It is also critical for students who are planning to pursue a welding career to focus on math and science if they plan to advance in the field.
Local technical colleges offer students the opportunity to continue their training after high school and move to the next level in their careers. Presently over 50% of the students at Piedmont Technical College already have a four-year college degree. These students are returning to technical college to obtain specific skills that are needed and rewarded in our economy. Technical college classes typically require students to spend 20% of their time in the classroom and 80% of their time developing and applying their skills. An additional option is to join a union after high school graduation. Union members typically begin the training process by working four days a week and attending classes one day.
As a welders continue in their careers additional training is necessary as technology in the field continues to advance. Welders receive certifications as they develop new skills and attend training and classes. These certifications ensure potential employers of the applicant's knowledge and skill level.
Between the increases in the use of specialty metals, robotics, and the requirement of more precise welding capabilities the field is moving rapidly towards automation and computerization. The skills needed today require students not only to learn welding, but also learn how to set up, program and operate high tech equipment.
All in all a welding career offers a huge range of activities to meet most any lifestyle choice a student would desire. The Welding Technology Program at the STCTC lays the foundation needed for a career of a lifetime.
—
The views and opinions expressed here are those of the author and do not necessarily reflect those of The Edgefield Advertiser.
Have something to say? Please leave your comments below.