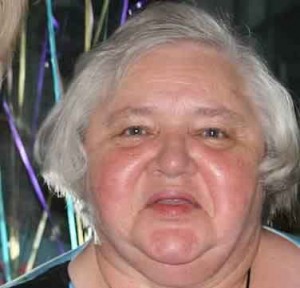 EDGEFIELD, S.C. – Deborah Traxler Pardue took the hand of her Lord and Savior Jesus Christ and entered her heavenly home on June 14, 2014.
Graveside Services will be held Tuesday June 17 at 11 AM at McKendree United Methodist Church Cemetery in Edgefield.
Ms. Deborah Pardue was born June 28, 1950; she lived in Edgefield County her entire life. For nearly 29 years she was the loving wife of the late Talbert R. Pardue. She is the daughter of the late Marion and Eloise Traxler. She retired from Star Fibers after 27 years of loyal service. She was a member of McKendree United Methodist Church. She loved her family and friends beyond measure and possessed a true servant's heart.
She is survived by her devoted sister Karen Deer (Jimmy) of Evans, GA and brother Marion Traxler (Arlene) of Edgefield, Sandra Kearns (Don) of Greenwood, SC "special sisters" Tina Kelley and Ellen Williams and many cherished nieces and nephews and her extended family of friends. Special gratitude to the loving and caring staff of Trinity Mission Health and Rehab.
The family is at home of her brother Marion Traxler on Sweetwater Rd. and will receive friends Monday June 16 from 6 to 8 PM at Edgefield Mercantile Funeral Home.
Please sign the online register book at www.edgefieldmercantilefh.com.