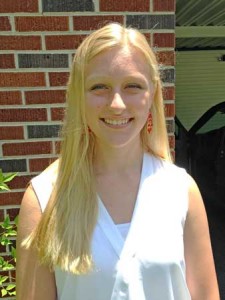 130 high school sophomores from across the State of S.C. have been selected to attend the South Carolina Hugh O'Brian Youth (HOBY) Leadership Seminar. They will join more than 6,000 from high schools globally to experience an opportunity of a life-time in leadership development this summer. The seminar will be held June 20-22 at Erskine College in Due West, S.C.
Bailey Pedersen was selected by her teachers and peers to attend from Edgefield. She is a student at Strom Thurmond High School and is the daughter of Joel and Lisa Pedersen of Edgefield.
Students are chosen based upon a history of demonstrated leadership and potential for continued leadership growth.