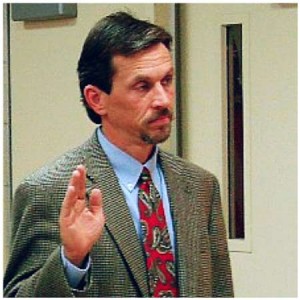 Former school board member, Chris Hoffmann, has announced his candidacy to again run for a seat on the Edgefield County School Board. Hoffmann will be running for a seat to represent what has been designated as District 6. No person presently represents this area as it has just been created under the re-districting of the seven member school board passed by the legislature earlier this year.
Candidates for a seat on the school board must run in non-partisan elections as a part of the general election held in November. Hoffmann is currently unopposed for this position.
Hoffmann previously served on the school board for one term from 2008 to 2012. At the end of his term, Hoffmann fulfilled a campaign pledge not to seek reelection. He was replaced by current school board member Robin Ball. Hoffmann is also known for keeping another campaign promise of not accepting any pay for his service on the school board. Under the salaries then paid to school board members, it is estimated that the school district saved approximately $20,000.00 by not paying Hoffmann his salary for his term in office. Since that time, salaries for school board members have been greatly reduced.
Hoffmann is married to Debbie Hoffmann and the couple has five children who have either attended or are currently attending schools within the Edgefield County School District. The family resides at 110 Townes Road, North Augusta, South Carolina.