Courtesy of the North Augusta Star where this story ran July 9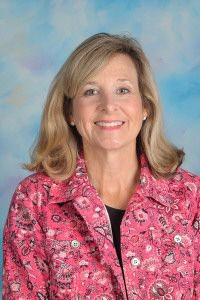 – By Scott Rodgers –
Holly Mims, a 4K teacher at Merriwether Elementary School, will take the reins. She will continue her duties at the elementary school.
"My daughter was on the team last year, and she came home in May and said 'Mom, I think our swim coach has stepped down,'" Mims said. "She said I should call and see about the position, because she knew my background and that I grew up swimming."
Mims said she left Brian Thomas, North Augusta High School's athletic director, a message and he returned her call and set up an interview. She was officially brought on board on Monday, July 7. Her daughter, Claire, is a rising junior.
Her background includes swimming year-round starting in 1974 in Columbia. Mims grew up in Irmo, and swam for the Richland County Swim Association. She won several state championships in that time, and then went on to the University of South Carolina where she lettered in swimming in 1983 and swam under Coach Steve Collins and won the metro championship. Collins is the current coach at Southern Methodist University and is in his 28th year.
Whether or not there will be two coaches remains to be seen. Mims said that is a decision that is up to Thomas. She said that she is comfortable coaching either the boys or the girls, or both if that is asked of her.
"I'm just excited for the opportunity, they're great kids and there are great parents," she said. "I'm excited to build on the great tradition built by Coach (Chris) Liner and Coach (Joy) Collins."
Mims said she is looking forward to getting to know the swimmers on a deeper level, and to look at personal and team goals. She said that Liner and Collins have both offered their support.
The Yellow Jacket Invitational is August 23 at the Augusta Aquatic Center. The first day of practice for the Jacket swim team is August 4.
Scott Rodgers is the news editor at The North Augusta Star and has been with the paper since 2013. Follow him on Twitter @TheScottRodgers.