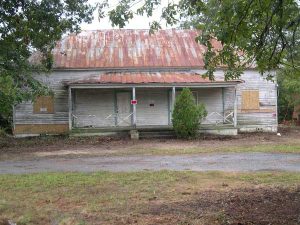 – By Tiffani Ireland –
There was no old business to discuss at Edgefield County Council's regularly scheduled monthly meeting, Tuesday, August 5, but Council did cover many new business items including allotting money to both Bettis Park and Sweetwater Community Center. In a 4-1 vote, Councilman Norman Dorn being the dissenting vote, Council approved using the $8,835.79 in 2014 PARD funds for Bettis Park. This money will be added to the $5000 donated by Bridgestone to the park and will go toward the building of a 24x40x10 picnic shelter at the site. In explanation of his negative vote on this measure, Dorn said it seems that PARD fund spending is inconsistent and referenced lack of funding to Northside. Councilwoman Betty Butler reminded Council that the shelter was part of the initial plan for Bettis Park and called it "way past due." She also pointed out that once the plans for this site are completed, Council will be able to concentrate on other areas in the county. Bids for the project will now be sent out.
After going into an executive session midway through their meeting, Council returned and voted to enter into a renovation contract with Stewart Builders for the Sweetwater Community Center project. Again, the vote was 4-1 with Dorn voting against the measure saying, "I wouldn't vote for that if my life depended on it," and again referencing Northside. Dorn was reminded by Butler that regardless of where a park is in the county, everyone is welcome to visit it and said that "none of the parks are trying to be competitive" but rather they should "compliment each other." She also reminded that Council had welcomed and encouraged residents of the Northside area to return to Council with an alternate park site to consider. (The previous site of a park on the Northside was deemed unsuitable after it failed to perk.) For the renovation the Sweetwater center, Council approved spending $347,000 with a $15,000 contingency for any change orders that may occur. This money will come from an already existing bond that was purposed in part for this project. This project could start in as few as two weeks, pending permitting, and is expected to take 4-5 months to complete.
Council unanimously approved the donation of old computers to the Edgefield County School district. The seven computers were those that were replaced after Miscrosoft discontinued its support of the XP operating system. The computers will be wiped clean and will only be able to be used for internet services at the schools.
In another 4-1 vote, Mr. Dorn again voting no, Council awarded Georgia Subcontracting Professionals, LLC the project of replacing the roof at the airport. Georgia Subcontracting had the lowest of four bids at $14,250. Funds for this project are available and will come from the airport's escrow account.
Council voted as one to approved the listing of surplus equipment on the website GovDeals.com.
Margaret Harling with the Colliers Community Center thanked Council for the funding of a new roof at the center. That project has been completed, and Harling welcomed Council to visit the center at anytime.
In her closing comments, County Administrator Lynn Strom advised Council that the county received a grant from DHEC in the amount of $29,320 for repeaters and a new duplexer to help improve emergency radios in the county. This grant also includes funding for cameras for the coroner's office. Strom told Council that interviews for a new county attorney are scheduled to begin the week of Aug. 11. She is hopeful to have the position filled by Council's next meeting. Council was made aware that the position of County Assessor is still open, but Gerrie Coleman is acting as Interim Assessor.
Before adjourning, Chairman Dean Campbell advised Council that Edgefield County had submitted its 445 days without a traffic fatality for recognition by applying for the J. Mitchell Graham Award. With no other business to discuss, Council adjourned.