For those who may have missed Ethel Butler's column on Revivals in the print edition (correspondent for pages 2-3 in section 2), it was a special retrospective on the revival preparations of her youth – and well worth going back to that edition. Revivals are a part of church life in this area, and two are represented below.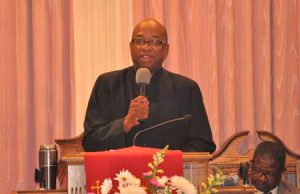 Tuesday night at Pleasant Grove Baptist Church, Rev. Karlton Howard (Ch. 6) gave a very informative sermon "The Tragedy Of Mis-diagnosis" from Mark, Chapter 9.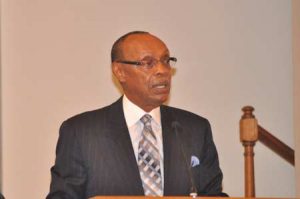 Wednesday night at Old Macedonia Baptist Church, Rev. James Hall of Philadelphia spoke from Genesis 35: "Get Jacob To Go Back To His God Connection." One of four good nights of spirited sermons.
Photos by Henry Williams