Opinion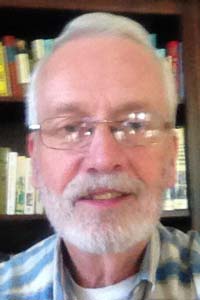 – By Robert Scott –
What is the LGF, and why should we care?
The website of the South Carolina Association of Counties (www.sccounties.org) explains the Local Government Fund, or LGF. According to the history at that website, the LGF was designed by the South Carolina state government to add a revenue source to the Property Tax that otherwise would be counties' and municipalities' only source of funds. The LGF recognizes that often the county and the municipality act as agents of the state government in carrying out the law. The state government in 1991 set the amount of funding to be provided as 4.5% of the General Fund, prorated to each county and municipality based on their population. The problem is that the state government has been underfunding this obligation every year since 2008. This puts counties like Edgefield and municipalities like Edgefield, Johnston, and Trenton in a real bind: they must carry out state-mandated programs, but are not funded by the state to do so. This year, the shortfall was just over 26%.
Here is another issue that should unite us, Republicans and Democrats alike. When our state and our state government prosper, 4.5% becomes a sizeable amount of money – and Edgefield County will have funds we need to support our local governments. But even in hard times, when 4.5% of a smaller amount is itself a smaller amount, Edgefield County ought to have the funding to carry our state mandated requirements. Our bipartisan County Council has strongly supported fully funding the LGF, but our state government has balked. Here is yet another issue that should unite both parties in contacting our state legislative delegation. The delegation ought to work together this coming legislative session, to fully fund the Local Government Fund.
—
The views and opinions expressed here are those of the author and do not necessarily reflect those of The Edgefield Advertiser.
Have something to say? Please leave your comments below.