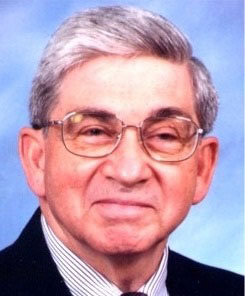 COLUMBIA, S.C. – William "Bill" F. Watson of Columbia, age 84, retired journalist, died at Palmetto Baptist Hospital in Columbia, South Carolina, on Wednesday, September 10, 2014.
Born August 17, 1930, in Edgefield, South Carolina, to the late Frank Cooper Watson, Jr., and Willie Morgan Watson, he attended Edgefield public schools and was a graduate of Berkeley High School in Moncks Corner, South Carolina.  Both the Watson and Morgan families settled in the Old Edgefield District in the early 1700s.  Watson had lived in Edgefield and Moncks Corner before coming to Columbia in 1955.
He was a graduate of the University of South Carolina with a bachelor's degree in journalism.  He received the J. Rion McKissick Scholarship and the J. Rion McKissick Award, given to an outstanding senior in the journalism school.  He was a former member of Sigma Delta Chi, Kappa Tau Alpha, the Association for Education in Journalism and the American Association of University Professors.
His journalism career started with free-lance work for The Berkeley Democrat, The Charleston News & Courier and Evening Post, The Columbia Record and The State.  He covered sports and wrote a column for The Democrat.  He had been a free-lance writer who was published in several magazines and had been a correspondent for several business and trade publications.
Mr. Watson, a native of Edgefield, was a long-time member of Kilbourne Park Baptist Church, Columbia, and its Baraca Sunday school class.
He was a former city editor of The Columbia Record newspaper, retiring after 34 years from The State-Record Company in 1992.  He served in a number of capacities, including reporter, news editor, copy desk chief and business editor.  He also taught journalism at the University of South Carolina in the late 1960s and remained an avid Gamecock fan.
An Army veteran of the Korean War, he received three bronze service stars and a Presidential Unit Citation.
Survivors include his wife of 60 years, Lucile McCants Watson; two sons, Frank Arthur Watson of Columbia; Mark Alvin Watson and his wife, Karin Morris Watson of Columbia; a grandson, David Alexander Watson, and his wife, Katelyn Brooks Watson, of Lexington; a sister, Bess Watson Knight; several nieces and nephews.
Services will be held at 2:00 pm, Sunday, September 14, at Kilbourne Park Baptist Church, Columbia, South Carolina, with visitation being held at 1:00 pm.  Burial will follow at Berea Baptist Church Cemetery in Edgefield County at 5:00 pm.
Memorials may be made to Connie Maxwell Children's Home, 810 Maxwell Ave., Greenwood, SC 29646; Kilbourne Park Baptist Church, 4205 Kilbourne Rd., Columbia, SC 29206; or Berea Baptist Church, 1675 US Hwy. 25 N., Edgefield, SC 29824.
Edgefield Mercantile Funeral Home is in charge of arrangements.
Please sign the online register book at www.edgefieldmercantilefh.com