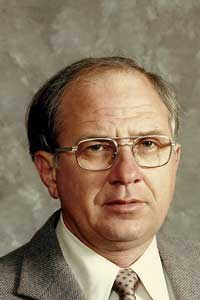 EDGEFIELD, S.C. – J.M. Butch Pendarvis, Jr., age 75, of Edisto Island, SC, passed away in his sleep on Thursday, October 9, 2014, at the Trinity Mission Health & Rehab of Edgefield in Edgefield, SC. Relatives and friends are invited to attend graveside memorial services at 2:00 p.m., Sunday, October 12, 2014, at the Eastview Cemetery, Eastview Road, Edgefield. Friends may visit this Saturday afternoon, at the Edgefield Mercantile Funeral Home from 4 to 7 pm.
Born in Holly Hill, SC on February 13, 1939, Butch was the son of Julian M. Pendarvis, Sr. and Virginia S. Salley Pendarvis (later Tavel) of Orangeburg, SC. Butch moved with his parents to Edgefield in 1953 and graduated from Edgefield High School in 1957.
In 1965, Butch took over ownership and the operations of Pendarvis Chevrolet-Olds Co., Inc. in Edgefield, SC, and later graduated from the General Motors Dealers Sons School. He actively ran the dealership until retirement in the early 2000s. By the mid-1970s under Butch=s leadership, Pendarvis Chevrolet-Olds became the largest Chevrolet-Olds dealership in South Carolina. Butch was an outstanding salesman and car dealer winning countless sales and management awards from the Chevrolet and Oldsmobile divisions of General Motors Corp. during his career.
Butch Pendarvis was appointed by Governor John C. West to be a member of the South Carolina Economic Development Board serving on that Board from 1973 to 1975. Butch served for years on the South Carolina Democratic Committee before switching in 1986 to support the campaign for Governor by Republican candidate, Carroll A. Campbell, Jr.
Butch was appointed by Governor Richard Dick W. Riley in 1979 and re-appointed again by Governor Carroll A. Campbell, Jr. in 1987 as a Board Member of the South Carolina Department of Wildlife and Marine Resources (now South Carolina Department of Natural Resources) serving on the Board from 1979 to 1995. As a Board Member of SCWMRD, Butch was dedicated toward the protection and management of the state's natural resources.
Butch was also appointed to the South Atlantic Fishery Management Council by Governor Riley serving two consecutive terms as a SC member on the Council from 1980 ‑ 1986 and third term from 2005 to 2007. Following his first two terms as a Council member, Butch served as Chairman of the Council=s Law Enforcement Advisory Panel. While on the SAFMC, Butch assisted in the development of fishery management plans and law enforcement for the conservation and management of fish stocks within the federal 200‑mile limit of the Atlantic off the coasts of North Carolina, South Carolina, Georgia and east Florida to Key West.
Butch was a supporter for decades of many wildlife organizations, including being a Life Sponsor of Ducks Unlimited, a Diamond Life Sponsor of the National Wild Turkey Federation, and a Life Sponsor of Quail Unlimited. Butch was one of the founding members and served as Vice-Chairman of the Harry Hampton Memorial Wildlife Fund.
Butch was a long-standing member of the Presbyterian Church on Edisto Island. Butch also served on the Transportation Committee for the Augusta National Golf Club for its Masters Tournament between 1976 and 2012, and was also a Member of the Augusta Country Club, Pine Ridge Country Club, and the Edisto Island Yacht Club.
After retiring from the active management of Pendarvis Chevrolet, he established himself on Edisto Island and at his plantation near Estill, SC. Butch enjoyed hunting and fishing, and was one of the founding members of Bear Island Hunt Club, Inc. in the ACE Basin, where he and his friends hunted ducks, cooked many fine meals, and told plenty of tall tales. Beginning in 1986 to the present, Butch and Pendarvis Chevrolet held the annual Governor's Hunt dove hunt at his plantation near Estill where each January many of South Carolina's Governors, Pendarvis Chevrolet's customers, and friends hunted doves, enjoyed music, barbeque, and oyster roasts.
J.M. Butch Pendarvis is survived by five children and eleven grandchildren. Ann Y. Pendarvis of Augusta, Georgia is the mother of his children, Thomas A. Pendarvis (Liz Ann) of Beaufort, SC and Richard M. Pendarvis (Lee Ann) of Edgefield. Carol C. McAlister of Columbia is the mother of his child, Marion Denise Pendarvis of Columbia. Jewell C. Pendarvis of Edgefield is the mother of his children, J. Hunter Pendarvis of Edgefield and J. Summers Pendarvis of Edgefield.
In lieu of flowers, memorial contributions may be made to The Presbyterian Church on Edisto, P.O. Box 86, Edisto Island, SC 29483; the Harry Hampton Memorial Wildlife Fund, P.O. Box 2641, Columbia SC 29202; or to Wardlaw Academy, 1296 Columbia Rd, Johnston, SC 29832.
Please sign the on line register book at wwwedgefieldmercantilefh.com