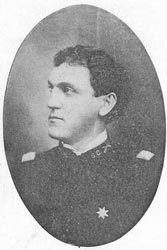 The public is cordially invited to the Old Edgefield District Genealogical Society meeting on Sunday, November 9, 2014 at 3:00 p. m. in the Lynch Building Annex of the Tompkins Library, Edgefield, SC.
The guest speaker will be James Lowell Underwood, Distinguished Professor Emeritus of Constitutional Law at the University of South Carolina School of Law and author of twelve books. He will be speaking on his latest book, Deadly Censorship: Murder, Honor, and Freedom of the Press, concerning the Tillman-Gonzales case. On 15 January 1903, South Carolina lieutenant governor James H. Tillman shot and killed Narciso G. Gonzales, editor of South Carolina's most powerful newspaper, the State. Blaming Gonzales' stinging editorials for his loss of the 1902 gubernatorial race, Tillman shot Gonzales to avenge the defeat and redeem his "honor" and his reputation as a man who took action in the face of an insult.
Underwood investigates the epic murder trial of Tillman to test whether biting editorials were a legitimate exercise of freedom of the press or an abuse that justified killing when camouflaged as self-defense. This clash—between the revered values of respect for human life and freedom of expression on the one hand and deeply ingrained ideas about honor on the other—took place amid legal maneuvering and political posturing worthy of a major motion picture. One of the most innovative elements of Deadly Censorship is Underwood's examination of homicide as a deterrent to public censure. He asks the question, "Can a man get away with murdering a political opponent?" Deadly Censorship is courtroom drama and a true story.
Underwood offers a painstaking re-creation of an act of violence in front of the State House, the subsequent trial, and Tillman's acquittal, which sent shock waves across the United States. A specialist on constitutional law, Underwood has written the definitive examination of the court proceedings, the state's complicated homicide laws, and the violent cult of personal honor that had undergirded South Carolina society since the colonial era.
He will sign copies of his book after the meeting. Refreshments will be served.