EDGEFIELD, S.C., Dec 12  — The National Wild Turkey Federation (NWTF) welcomed over 150 individuals to the Palmetto Shooting Complex at the NWTF for a tour and an exclusive first run of the facility's world-class sporting clays courses.
The Palmetto Shooting Complex at the NWTF is a destination where like-minded people will flock to enjoy the great outdoors. Upon completion, the shooting complex will be unlike anything east of the Mississippi River.
"These facilities [Palmetto Shooting Complex] embody the shared principles on which we built our Save the Habitat. Save the Hunt. initiative: wildlife conservation and preserving our hunting heritage," said George Thornton, NWTF CEO. "It is a place where the NWTF and our partners will work together to create the next generation of hunters and shooting sports enthusiasts."
Visitors were amazed to see the progress of the Palmetto Shooting Complex, Phase I of the NWTF Hunting Heritage Center.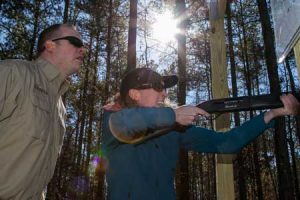 "We were here just about three months ago and then it was mostly ideas and flags in the ground," said Nick Pinizzotto, U.S. Sportsmen's Alliance president and CEO. "To see how far it has come, the big picture of how beautiful it's going to be and what this is going to do for conservation and the outdoors, it is fantastic."
Friday's guests also shot rounds of sporting clays on two of the three courses. Additional future options of five trap and skeet fields, a 3D archery course, and rifle and pistol range will provide countless hours of enjoyment to the general public and make the Palmetto Shooting Complex at the NWTF a premier destination for national and regional shooting circuits.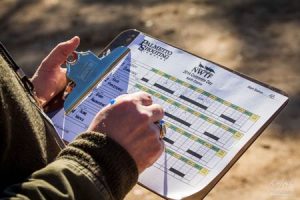 Dennis Brune, an avid supporter of the NWTF and owner of ALPS OutdoorZ, purchased the first-ever Palmetto Shooting Complex lifetime membership during a live auction at the event.
"The Palmetto Shooting Complex [and Hunting Heritage Center] reaches so many aspects of the outdoors. It is conservation, education, shooting sports, camping and fishing. It is a dream come true," said Brune. "I have grandkids and would really like for them to be a part of this as well."
 —
See our previous reporting: NWTF Building a Hunting and Outdoor Enthusiast's Paradise