Opinion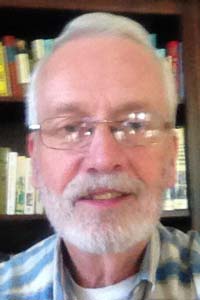 – By Robert Scott –
The Columbia newspaper this week had an article about the cost to taxpayers of college scholarships for needy South Carolinians. The funding goes toward "Life Scholarships," which promise students up to $5000 per year and "Palmetto Scholarships," which promise students up to $7500 per year, toward the cost of college. To be eligible, a high school applicant must meet strict eligibility criteria based on their SAT scores, their grade point average, and their high school class ranking. When they were established, those scholarships were to be funded almost entirely by proceeds from South Carolina's "Education Lottery"; the newspaper article decried the fact that the lottery proceeds (or at least the portion allocated to higher education) have been falling increasingly short of scholarship needs, with the balance funded directly from South Carolina tax revenue.
The problem, basically, is that more students are qualifying now for these scholarships than had been planned, and they need the support in order to afford college. And that puts our state budget in a bind.
Adding to the public education funding demands this year, is a recent court decision, ruling that South Carolina has consistently and illegally underfunded K-12 education in poorer counties, particularly those along the I-95 corridor. How will the legislators meet the court-mandated increase in support for these poorer school districts, meet the promises made to college-bound graduates, and balance the budget?
There really are only two solutions. One is not to honor those promises, and reduce scholarship funding either by lowering the amount paid per student, or by increasing eligibility requirements in order to reduce the number of eligible students. And the other is to allocate more state funding to public education, including higher education. And if funding cannot be found elsewhere, that means raising taxes.
We in South Carolina already have the highest charge per student in the Southeast for public higher education. As this column has pointed out in the past, the cause is neither waste nor increasing costs at the institution level; the cause is a drastic reduction in state support per student over the past decade, requiring ever increasing student loans to make up the difference. We are balancing our state budget on the backs of our young men and women attending college.
Who loses when scholarships go down, and the per-student price of college goes up even further? Not only do those who take out ever higher student loans lose, not only do those who just decide not to attend college lose, but all of us in South Carolina lose. Public education, and in particular public higher education, exists to benefit the state of South Carolina by guaranteeing that future generations will be educated to the needs of the 21st Century. It's not just the graduates who benefit from these scholarships; we all benefit.
And who loses if the legislature decides to cut back on those scholarships? Not only do the students or prospective students who hope to afford college lose. We all lose.
Please join me in asking our Edgefield County legislative delegation to support full funding for public education, including higher education, and including the Life and Palmetto Scholarships. It is the right thing to do for 2015, and it is the right thing to do for our future.
—
The views and opinions expressed here are those of the author and do not necessarily reflect those of The Edgefield Advertiser.
Have something to say? Please leave your comments below.