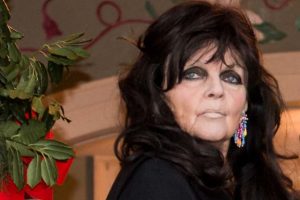 Jane Gunnell to Speak at OEDGS
The public is cordially invited to the Old Edgefield District Genealogical Society meeting on Sunday, January 11, 2015 at 3:00 p. m. in the Lynch Building Annex of the Tompkins Library, Edgefield, SC.
The guest speaker will be Ms. Jane Gunnell and the topic of discussion will be the Carolina Dog/American Dingo, which are the unspoiled remnants spanning thousands of generations of what dogs with perfect minds and bodies should be. They are descended from the original dogs in North America and are the ancestors of the domestic dogs of today. Jane Gunnell and Billy Benton, from Middleburg, Virginia, found out about the dogs about 20 years ago when they came to Aiken with their horses to fox hunt. They were fascinated with them and decided to buy a plantation in Ridge Spring and move here to save them.   They had extensive DNA tests run and found out that these dogs have 13 mitochondrial strands that are unique to them and not found in any other domestic dog.   They now have Banbury Cross Farm near Aiken and raise the Carolina Dogs/American Dingos and sell them to approved families everywhere.
Refreshments will be served.