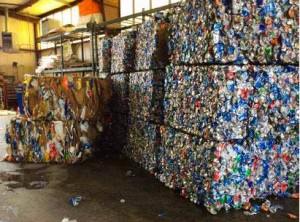 CLEMSON, S.C. – A team of green-conscious Clemson University students topped a field of 90 colleges to win the 2014 GameDay Recycling Challenge by collecting more than 60,000 pounds of recyclables during the school's football game against rival University of South Carolina.
"This award is a great accomplishment for the many student volunteers and Clemson University athletic and facility staff members. Their dedication to keeping our campus beautiful is immeasurable," said Dave Vandeventer, Clemson's recycling and custodial services manager.
The volunteers won the national "Total Recycling" category by placing recycling bins and bag dispensers within the three-square-mile tailgating area, and handing out more than 2,000 recycling bags to tailgaters.
The bags and bins were collected after the game, along with 10 roll-offs and two dumpsters full of waste, and brought to a central location to be sorted. The sorting team recovered plastic and glass bottles, aluminum cans, paper, cardboard boxes and food scraps that would otherwise have gone to a landfill.
Their efforts paid off with 60,724 pounds of recycled materials – besting second-place University of Tennessee in Knoxville by more than 13,000 pounds.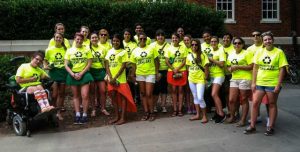 "It is an incredible achievement to be able to win this award for most recycling at a home football game," said Vandeventer. "It says a lot about our university's students and fans. Their dedication to recycling and keeping our campus clean after our home football games is a great tribute to their passion for making Clemson University number one."
The friendly competition, which is managed by the College & University Recycling Coalition, the Environmental Protection Agency's WasteWise program, Keep American Beautiful and RecycleMania Inc., is open to any college or university with a football program.