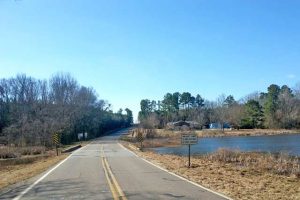 February 3, 2015 – The South Carolina Department of Transportation (SCDOT) plans to replace the bridge over Little Turkey Creek on Weaver Road (S-18) in Edgefield County.
The anticipated start date for the project is Feb. 17, 2015, barring any unforeseen delays. The new bridge is expected to be re-opened to traffic by Aug. 1, 2015.
The proposed detour route is Columbia Road (S-23), Par Drive (S-19-175) and Bland Baptist Road (S-19-40).
For more information, the public may contact District Maintenance Engineer Mark DeZurik at (864-277-6971).