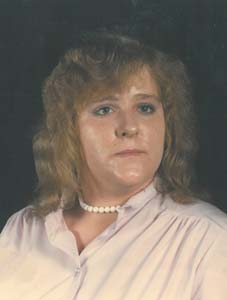 AUGUSTA, Ga.—Funeral Services for Mrs. Cindy Dolph Lee, 54, of Augusta, GA, who entered into rest April 5, 2015, will be conducted Wednesday morning at 11 o'clock from the Posey Funeral Chapel. Rev. Jason Ranke officiating. Interment in Pineview Memorial Gardens.
Mrs. Lee was a native of Heildburg Germany, a former resident of North Augusta having made Augusta her home for the past 36 years. She was a homemaker.
Survivors include her husband of 36 years, Larry Lee; a daughter, Quenby McCoy, Augusta; her mother, Frances Dolph, North Augusta; a brother and sister-in-law, Joseph "Redneck" and Cindy Dolph, North Augusta; four grandchildren, an aunt, Sylvia Lynn, Elizabethton, KY; a number of nieces and nephews.
The family will receive friends at the funeral home Tuesday evening from 6 to 8.
Memorials may be made to the American Cancer Society, 2607 Commons Blvd., Augusta, GA 30909.
Posey Funeral Directors of North Augusta in charge of arrangements (803-278-1181) Visit the registry at www.poseycares.com.