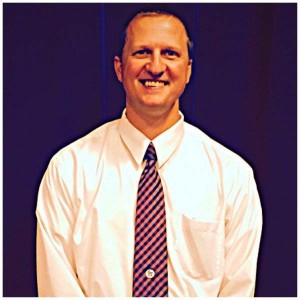 The Edgefield County School District has announced that Joshua "Josh" S. Black has been selected to become the principal at Strom Thurmond High School. The announcement was made to the faculty of Strom Thurmond High School at the end of the year luncheon earlier this week.
Black is no stranger to Strom Thurmond High School as he has served in various capacities at Strom Thurmond for the past eight years. He has served as an Algebra teacher, mentor teacher, FCA director, assistant principal, testing coordinator, leader of the newly formed Freshman Academy and administrative leader of the TAP program. Additionally, Mr. Black is well known for his contributions to coaching as he has served as the head junior varsity baseball coach, head varsity baseball coach and assistant football coach.
Black has been in the field of education for twelve years having graduated from Mars Hill College in 2003 and later earning a Master's Degree in Education from Lamar University in 2014. He is a native of Saluda, South Carolina.
"We consider Strom Thurmond High School to be one of the premier high schools in the state" said Superintendent Greg Anderson. "It has great students, a great faculty and administrators and outstanding programs. Mr. Black has the ideal leadership abilities needed to maintain this range of excellence and to even take the school to the next level" Anderson continued.
School Board Chairman, Brad Covar stated "we have been impressed with Mr. Black's leadership skills since he first arrived eight years ago. He has gained the reputation of being hard working and a motivated educator and communicates well with the faculty, students and parents".
Commenting on his new role, Black stated "I am extremely honored and excited to be chosen as the next principal of Strom Thurmond High School. I look forward to both continuing and building upon the excellence of this school and community. It is my goal to make Strom Thurmond High School one of the elite high schools in the state of South Carolina. I will continue to work as hard as I can to improve the quality of education for the students of Edgefield County".
"These are exciting times for Strom Thurmond High School" Superintendent Anderson continued. "The school has just concluded a great year and everyone here believes that we are ending the year on a positive note with the announcement of Josh Black as our next principal. Without question, Mr. Black has the vision and the work ethic which will make him an outstanding contribution to Strom Thurmond High School" Anderson concluded.