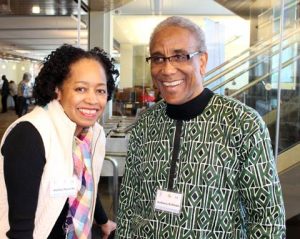 Saturday, June 27, 2015 at 1 PM 
Malaika Favorite, award-winning visual artist and poet, will read her remarkable "garment poems" and project images of her garment paintings, based on her experiments with folded canvas and the written word.
Anthony Kellman, a native of Barbados and retiring Professor of English and Creative Writing at Georgia Regents University, will discuss and illustrate "Tuk verse," a verse-form of his own invention based on traditional Barbadian rhythms.
Book signing to follow. Refreshments will be served.
For additional information, please contact Laurel Blossom, Poet Laureate of Edgefield, 803-637-2291.