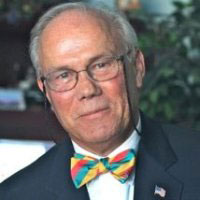 COLUMBIA, S.C. – School leaders in Darlington & Greenwood have been named 2015 SCASA Lifetime Achievement Award recipients. The S. C. Association of School Administrators (SCASA) and South Carolina Association of Governmental Organizations (SCAGO) presents these awards.
Each year, SCASA selects education leaders as exemplars of education leadership. The most recent award winners are Dr. Willie "Bill" Boyd, Associate Superintendent, Darlington County School District; and Dr. Ray Wilson, Executive Director of the Western Piedmont Education Consortium (WPEC).
Dr. Ray Wilson, former principal at W. E. Parker Elementary School 1985-1990, began his career a teacher and later served as a principal, director of personnel and superintendent. He's often sought out by superintendents and educational leaders from all levels for his advice on education issues He has been a loyal member of SCASA for over 25 years; he has led and served on Palmetto's Finest visit teams; and he regularly attends the Superintendents' Roundtable meetings. In addition, he works with the Fannie J. Lowery Board, coaches Dixie youth baseball, serves on the board of visitors for both Self Memorial Hospital and Lander University, along with many other advisory boards. His awards include the Barbara H. James Award, Outstanding Service and Leadership Award, University Council for Educational Administrators Excellence in Educational Leadership Award, and the Annual South Carolina Distinguished Library Service Award for School Administrators from the South Carolina Association of School Librarians.
Dr. Wilson is Exec. Dir. of the Western Piedmont Education Consortium which includes the Edgefield School District.