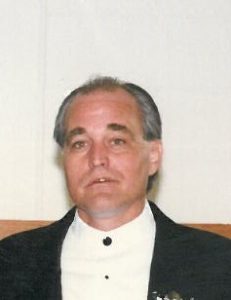 AIKEN, S.C. – David R. Coldiron of Aiken, SC, son of Karen Gerrard and the late Joseph Coldiron, was born on January 5, 1960 in Chicago, Illinois and passed away August 24, 2015 in Aiken, SC surrounded by his loving family and friends.
David grew up in Elk Grove Village, Illinois, where he was a stand-out high school athlete lettering in both football and track at Elk Grove Village High School Class of 1978.
Family was always the focal point of his life. He was a loving son, brother husband, father, and grandfather. But, coaching football and basketball came in at a close second. David coached football in Fox Lake, Illinois and later became the head coach of the boy's Junior Varsity football and basketball teams at Wardlaw Academy in Johnston, SC from 1997-2004. Teaching, mentoring, and coaching for all of those years is what brought David true happiness in life. Nothing brought him more joy than being under the lights on the football field or pacing the hardwood on the basketball court. His family and players meant everything to him.
Survived and celebrated by his wife, Joy, son and daughter, Eric and Sabrina Coldiron, grandson, Raekwon, brother, Jimmy Coldiron and several other loving family members who will miss him greatly.
We love you and will miss you forever, dad!
Cremation, but no service is planned, per his wishes.
If so desired, memorials may be made to the charity of your choice.
Visit www.HatcherFuneralHome.com to share memories of David and to leave a message of condolence for the family.