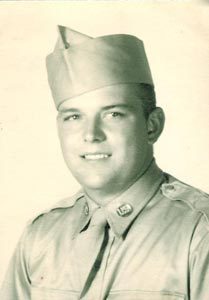 GILBERT, S.C. – Services for Gerald O. Leaphart, Sr., 82, will be conducted at 4:00 p.m. Friday, August 7, 2015 at Mt. Horeb UMC with burial to follow in the church cemetery. Honorary pallbearers will be members of the Julia Rogers SS Class and former co-workers at Western Electric.   Visitation will be 5-7 p.m. Thursday at Barr-Price Funeral Home and Crematorium, Lexington Chapel. Memorials may be made to Mt. Horeb UMC Congregational Care Fund, 1205 Old Cherokee Road, Lexington, SC 29072.
Mr. Leaphart was born in Lexington and was the son of the late Jacob Earley and Irene Shealy Leaphart. He was a life long member of Mt. Horeb UMC, where he served as a S.S. teacher for 9 years, sang in the choir and retired as church custodian. He was a life member of Lexington Masonic Lodge, a member of VFW and American Legion 142, a 32nd degree Mason, a Jamal Temple Shriner, an Army Veteran and a member of the Scottish Rite. He retired after 35 years of service from Western Electric and worked for James R. Sease Farms for 13 years. He loved the Clemson Tigers but was most proud of his 3 sons who played football at Newberry College. He was a member of the 1950 Lexington High School State Championship Football Team.
Surviving are his wife, Shirley Shealy Leaphart, sons, Gerald O. Leaphart, Jr., Damone Leaphart (Janis), Chad Leaphart (Dr. Elean), grandchildren, Joy, Felder, Jennifer, Jack, Gray and Ella Jane Leaphart, and sister, Eleanor L. "Wiggie" Wessinger.
He was predeceased by sisters, Aileen Hancock, Myrna Leaphart and Nancy Hayes, and brothers, Wyman "Sonny" and Bivens Leaphart.