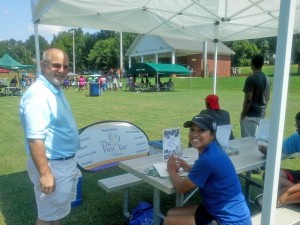 Last Saturday, Women in Unity partnered with Grace and Mercy to hold the Youth Explosion at the Edgefield Soccer Field. It was a very successful event, and they enjoyed good weather that day.
There were roughly 150 people in attendance. They were able to participate in activities involving inflatables, a water slide, and golf games — courtesy of The First Tee in Aiken. The Gospel Warriors — a dance group — performed.
About six vendors were in attendance. Also, Hunger No More donated pizzas for the kids.
All in all, the event was a great way to provide food and fun to local kids.