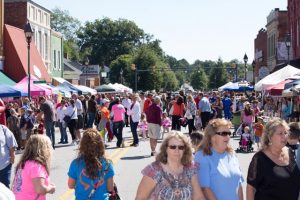 The festival, the 14th Edgefield Heritage Jubilee, begins at 9:00 a.m. on Saturday, September 26, and will run through the day with events into the evening. This year, besides the over 90 vendors and crafters stretching from the Square to Piedmont Tech, there will be special shows and events to look out for – the Classic Car Show, the Tractor Show and the MOTORCYCLE SHOW are among them.
Featured this year, in the category of "heritage," will be the MTI – Military Timeline Impressions – which festival-goers will find at the Discovery Center, on the lawn. The show will take place throughout the festival. MTI is a group of dedicated local living historians in the Carolinas and Georgia who portray the Soldiers, Sailors and Marines of the US Armed Forces from 1776 up to the present time. The wars they cover are: American Revolution, War of 1812, Mexican War, American Civil War, Indian Wars, Spanish American War, Punitive Expedition, First World War, Second World War, Korean War, Vietnam War and Desert Storm. Airmen and Civilians are also shown in the "Impressions."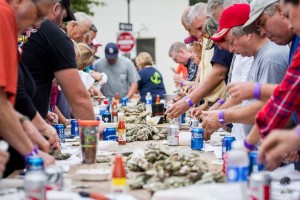 As the day winds down and the entertainment (schedule and other features on page 1, sec. 2 of our print edition) draws to a close, the square opens up for the Oyster Roast at 5:30, an Edgefield County Chamber event. (Tickets will be available during the day at the Information Booth for those who have not purchased.) Hotdogs and Chili will be offered those who do not like oysters.
And don't forget that there will be golf carts circling to aid in getting folks from and to their cars, when needed, on Saturday.
This sounds like a truly celebratory and entertaining event!