Opinion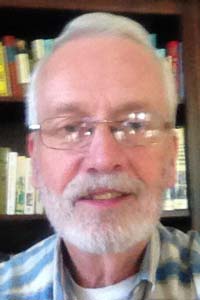 – By Robert Scott –
I attended two political meetings here locally over the past few days: the Edgefield County Delegation meeting held each November in Council Chambers, and a Presidential candidate rally over the weekend in Aiken. On one level the meetings were as different as they could be, but on another they had quite a bit in common.
Part of the obligation all of us have as citizens is to keep ourselves informed about our government and to be active participants in its management. At a County Delegation meeting (I think this is the third such annual meeting I've attended since returning home to Edgefield County) one has the opportunity not only to meet face-to-face with our current state senator and legislators, but also to hear from almost all of our local elected officials or their representatives – with the notable exception of our County School Board who, of course, have their own open meetings monthly. The County Delegation meeting features presentations from all three of our mayors, from the county Engineer, from the Chair of our County Council, and from various commissions formed by the county. If your interest includes plans to repair and expand our roads and bridges, or for our county and state political outlook, or for business expansion and employment growth planned for our county, then this is a meeting I would highly recommend. This is an "Executive Meeting" in the sense that it gives the listener a good idea as to how our local and state governments are executing the mandates and spending the tax dollars that we, the people, have entrusted to their care. It was much more informational than uplifting; most of the audience had learned quite a bit but were ready to go home by the time it ended, some two hours after its start.
The Presidential Candidate visit, in contrast, was much more uplifting than informational. In this case the candidate was Vermont Senator Bernie Sanders, one of the three remaining candidates from the Democratic Party. Here one could hear a broad vision as to what we as a nation ought to do, not what we are constrained by current budgets and politics to do. Details about cost were lacking; vision about benefit was not. My background as a former career military officer and current career college educator had me attuned particularly to issues of National Security and of Higher Education, but there were areas of interest to every citizen. Most of the audience were enthusiastic and had also learned quite a bit, and not at all ready to go home by the time this one ended, like our County Delegation meeting some two hours after its start. This was actually the second Presidential Candidate visit I had attended locally, the other being the visit by former Arkansas Governor Mike Huckabee to Edgefield; Governor Huckabee is one of the several candidates from the Republican Party.
People tend to go to political meetings to hear people they agree with, and to learn more about ideas that interest them – very good reasons. But as an interested citizen, I also want to hear from people whose politics I don't agree with. I might even learn something – always a good thing.
I recommend these meetings to all of our Edgefield Advertiser readers. In a political year, there will doubtless be many opportunities coming up. Go and listen, both to our current government leaders and to those who aspire to become our leaders, whether you think in advance that you might agree with them or not. Ask questions is you can, but listen to others' questions in any case. Like me, you will almost certainly learn something, and emerge better informed for the experience.
—
The views and opinions expressed here are those of the author and do not necessarily reflect those of The Edgefield Advertiser.
Have something to say? Please leave your comment below.